hausconcrete
Regular price
£595.00 GBP
Regular price
Sale price
£595.00 GBP
Unit price
per
Sale
Sold out
Looking for a different size? It's easy. Complete our quick design form, and we'll reach out with a tailored quote to match your precise requirements.
Elegance and simplicity are at the heart of our White Concrete Console Table. If you've ever thought that furniture design requires complexity to make a statement, we invite you to reconsider. At Haus Concrete, we're advocating for a new perspective.
In a world full of chaos and distractions, our White Concrete Console Table serves as a sanctuary of calm and quietude within your home. It's not merely a table; it's an embodiment of peace and tranquillity. Placed in your entrance hall, this exquisite piece provides a warm and inviting ambiance, creating a seamless flow that sets the tone for your entire home.
Our console table accommodates the needs of various occasions. Whether you're using it to display art, store your essentials, or as an elegant side table, its versatility knows no bounds.
What sets our White Concrete Console Table apart is the meticulous craftsmanship that goes into each piece. Hand-poured with care, every table bears a unique texture and stone effect. Over time, the table develops an ornate patina, ensuring that no two tables are ever identical. Your table will have its own story to tell, a narrative woven through its textures, patterns, and hues.
As you invite the White Concrete Console Table into your living space, you're not just choosing a piece of furniture; you're inviting an experience. It's a statement of style and a testament to the beauty of simplicity. By placing this table in your entrance hall or using it as a versatile side table, you're creating a world of elegance, a place where design meets purpose seamlessly.
With Haus Concrete, it's not just about furniture; it's about redefining your living space. Our White Concrete Console Table is a manifestation of our philosophy – that design should be uncomplicated yet make an indelible impression. It's time to step beyond the conventional, to explore the extraordinary in simplicity.
Share
View full details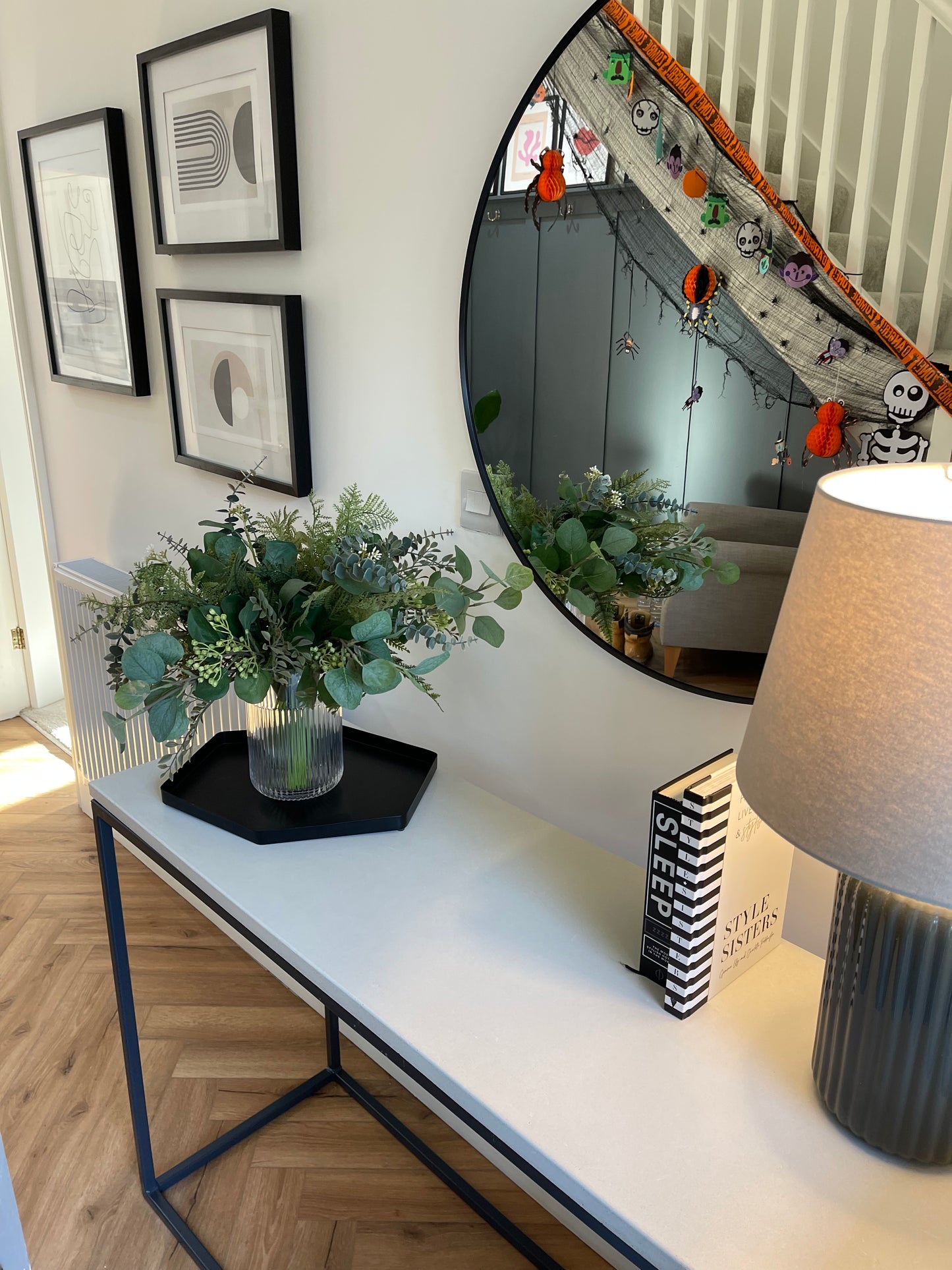 Book a Design Appointment
Join the waiting list!
Our design appointments fill up fast. Add your name to the list today and we'll be in touch to arrange a time and date to book the next available appointment, to suit you.
Book Now